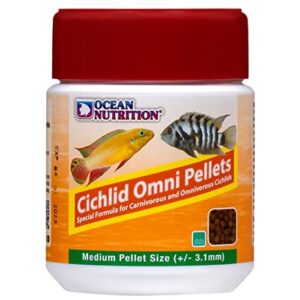 Product Features:
Specially Formulated For All Carnivorous And Omnivorous Cichlids.
Highly attractive and palatable daily diet specially formulated for African and South-American carnivorous and omnivorous cichlids.
Soft and moist sinking pellets.
Formulated and tested by aquaculture biologists.
Does not cloud the water.
Packed in oxygen-free pouches to guarantee maximum freshness.