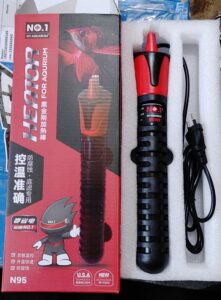 NO.1 Aquarium Titanium Heater, with high accuracy control, reliable, strong and premium heater for your aquarium.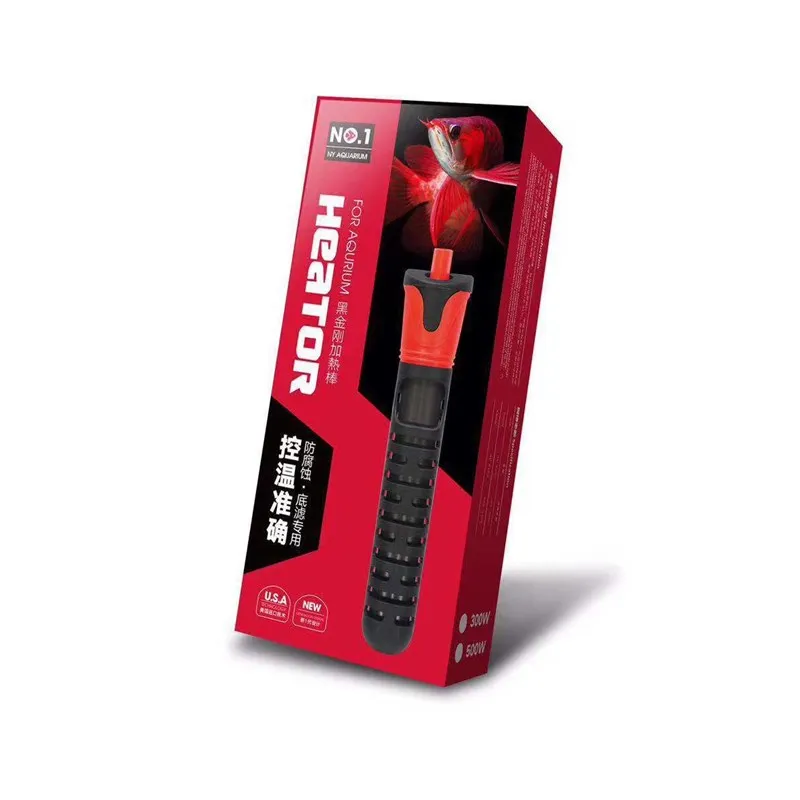 NO.1 Aquarium Titanium Heater
Description:
• High End Titanium heating body with high safety and anti-corroded
• Precise temperature control
• To maintain the water temperature, prevent fluctuation home temperature when opening of air conditioner
• Frequent use to increase the water temperature during fish medical treatment.
• Adjustable temperature to meet your need.
Specification –
Model: 1. Power 300w, estimate for 200-300L, up to 4ft tank
2. Power 500w, estimate for >400L, above 5ft tank
Dimension: Length 270 mm; Diameter 28 mm; (SUPER SHORT)